If you are wanting to get into influencer marketing but aren't yet generating the sales you wanted, there are three things you can start doing today to generate revenue!
Here at Q6 Media, we've been managing influencer marketing strategies for over a decade and have generated millions of dollars in sales as a result of our efforts. Influencer marketing is the promotion of a brand, or its products, through the use of individual influencers who have influence with potential customers.
If you are pushing your influencer marketing strategy, but not getting the engagement and return of investment (ROI) that you anticipated, there are things you can start doing to increase those numbers. At least 35% of companies fail to implement an influencer marketing strategy in their business model, while 89% of companies that do utilize influencer marketing say they have positive returns on investment. Ensuring that you are maximizing your efforts, receiving the necessary engagements, and getting those positive returns you may need to restrategize.
We have built our own influencer marketing to reach over 2 million people per month and have consulted with major businesses to help then grow and implement influencer marketing and sales strategies as well.
There are 4 levels of influencers in the marketing world. These include nano-influencers who have fewer than 10,000 followers; micro-influencers who have 10,000 to 100,000 followers; macro-influencers with 100,000 to 1,000,000 followers; and, mega-influencers with over 1,000,000 followers. The more followers an influencer has the more they cost, but the number of followers does not necessarily indicate their success rate. In fact, micro-influencers tend to have around 60% more engagement with their followers than larger influencers.
No matter what level of influencer engagement you are interested in, there are three things you can begin doing to boost engagement, increase sales, and help your influencer marketing strategy.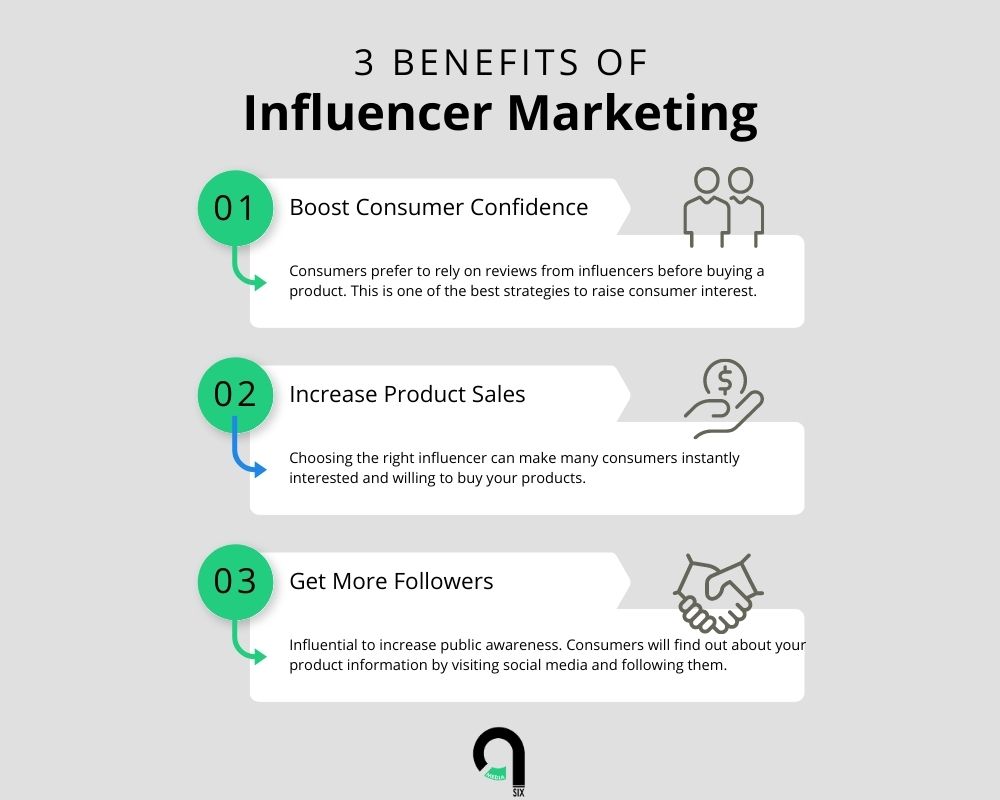 Focus on Defining Audience & Conversion
By focusing on defining your target audience, and learning your reasonable leads-to-sales conversion rate, you will be able to set an appropriate budget. Clearly define your target audience's average demographics, their budget, and their key value points for appreciating your product. Knowing what your audience finds most valuable is what drives the sale- this does not necessarily coincide with what you might believe is most important for your product. After knowing these, then calculate how many leads you'd need to make the number of sales you are seeking; this requires being as specific as possible. When you have the target audience defined along with the number of leads-to-sales required for your specified sales numbers, you can start searching for the appropriate influencers. Of course, adding the influencers' cost to this calculation will increase the number of sales needed for your end goals to be reached.
Research Your Influencers
Watch out for fake influencers who pay for followers, utilize bots, and incorporate phoney likes. There are a few things that will stand out on influencer pages such as how long they have been active, the number of posts compared to the number of followers and likes, the number of easily spotted bots in their comments section, and the number of other people that tag them in posts outside of their page. Search hashtags, tags, and shares to find as much information about each influencer as possible. You will want to ensure the influencers you pick are of high quality, as opposed to only looking for influencers with higher follower numbers. High follower numbers may possibly indicate fake followers or less genuine engagement, meaning less sales for your influencer marketing.
Build With Your Influencers
Get feedback from your influencers, they are in direct contact with your customers and potential customers. Learn more about your customers through their engagement by asking your influencers directly, and search through their followers' comments, likes, and shares. By having productive, open, communication with your influencers, you are able to build ongoing relationships with them while encouraging better engagement between them and their followers. When you have a good influencer, it is also important to relinquish some control over your product and your marketing strategy, but never jeopardizing the branding itself. Your selected influencers may have better ideas for engaging with your target audience that has chosen to follow them in the first place, and they may be able to attract more engagement through their unique methods.
With these three points of advice, you will be able to improve your influencer marketing strategy, but these are certainly not a fix-all. There is a lot more that can be done to increase your sales.
If you're ready to turn your influencer marketing strategy into a winning one with improved engagement and increased sales, we are ready to help. Click the link below and let's set up a time to talk.
---
Increase Brand Awareness and Sales